In celebration of its 70th anniversary, Fareham Art Group is expanding its annual art exhibition at the end of October with a craft section. Three members of the Wessex Guild of Craftsmen will be taking part in this new area, alongside several other accomplished craftspeople. This means visitors will be treated to a huge selection of wall art and a variety of craft work too.
Fareham Art Group has over 140 members, representing all styles and types of art, so there is sure to be something to suit all tastes. As the event is being held on 30 and 31 October 2021, it is not too soon to be thinking of those unique gifts for friends and relatives this Christmas. Avoid all the worries of whether the shops will have stocks of presents for the festive season and buy local and handmade.
You will also be able to see and buy work from Wessex Guild members, Bridget Bradshaw, Susan Ware and Linda Banks.
Bridget makes exquisite, handmade jewellery that you won't find anywhere else. She will be selling one-off pieces of Sterling silver jewellery and has lots of new pieces that have been made over the last few weeks in her studio.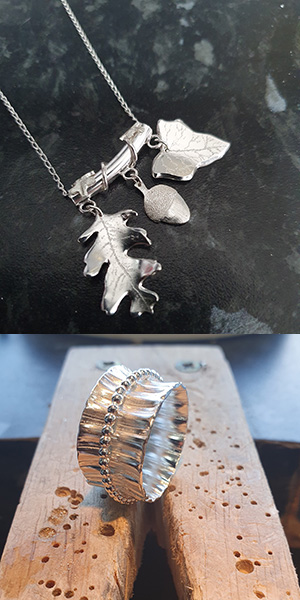 Susan Ware has a double reason to be at the show, as she is a member of Fareham Art Group and the Wessex Guild. She will be exhibiting her watercolour paintings in the art section, and hand-painted china in the craft section. Alongside her delicately painted festive dishes, she will have unique, painted Christmas decorations to adorn your tree.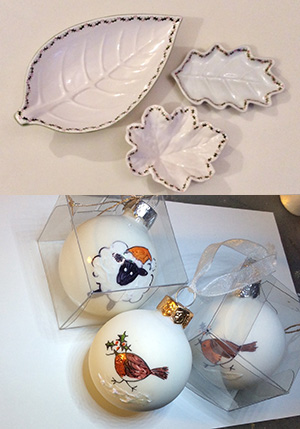 Linda Banks will be showing a broad range of gifts, homewares and Christmas decorations, all made from beautiful stained glass. Her quirky style is demonstrated in her fun owl pictures and glass animal and boat sculptures. She'll also have light catchers in a myriad of colours and Christmas decorations, including glass wreaths and hangers for the tree.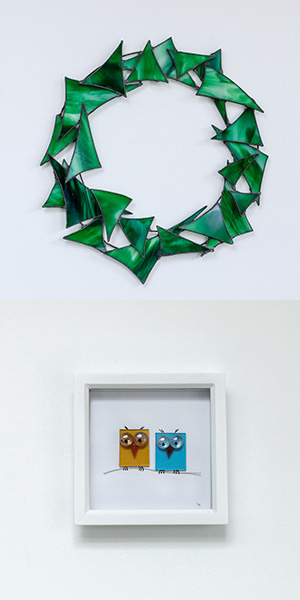 The Fareham Art Group exhibition and craft fair takes place in a new venue this year: Titchfield Community Centre, Mill Street, Titchfield PO14 4AB. Titchfield is an ancient and picturesque village in Hampshire on the south coast. Why not have a stroll around the area as part of your trip?
The event is open from 10am-4.30pm on Saturday 30 October, and 10am-4pm on Sunday 31 October, with free entry and free car parking. There will also be refreshments and a tombola for you to enjoy while you browse and buy.