In this regular feature we speak to one of the members of the Wessex Guild to find out a bit more about them and their craft, techniques and inspirations.
How did you start doing your craft? What inspired you?
I have always been interested in sewing. Knowing this, my husband came across a warehouse in Luton selling mohair and teddy bear patterns. He took me there to choose a pattern and fabrics for my birthday. I loved making the bears so much that all my family ended up with one as a Christmas gift.
What relevant experience or qualifications do you have?
I am self-taught. However, I have done two courses with Linda Benson, a leading Teddy Bear Artist from Australia.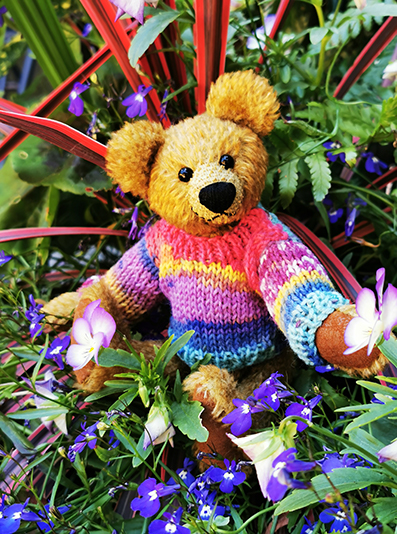 What do you do and where do you do it?
I design and make handmade, collectable teddy bears. I make them at home.
Have you won any awards for your work?
I have won awards from the 'National Teddy Bear Artists Awards'.
In addition, whilst exhibiting at a Teddy Bear Fair in Woburn Abbey, I was approached by a lady wanting me to supply bears for her shop. She turned out to be the buyer from the famous toy shop, Hamleys, which is situated in Regent Street, London. I am one of only 14 UK Teddy Bear Artists to have bears for sale in this well-known shop.
Read more about Pauline and her work here.